WTS and our stakeholders power a circular economy through the responsible use of chemicals and facility resources. This is possible by taking a systems approach that rethinks material inputs and outputs along the supply chain and product life cycle..
Our Systematic approach unlocks value from by-products and waste material. We are driven by questions:
What are the inputs into your manufacturing process? Can a recycled or reclaimed input be utilized? What are the energy inputs and other natural resource inputs into your manufacturing site?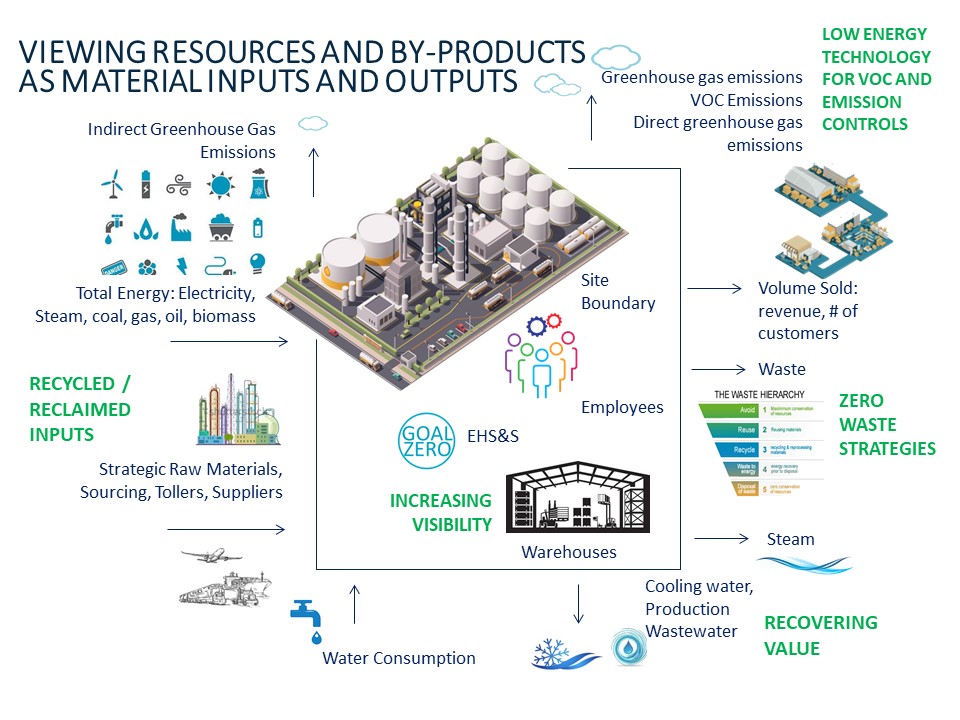 Where along the process is waste created or value lost? What is the value of product lost in production wastewaters, emissions or by-product materials? What is the total cost of disposal?
How do we deploy technologies for VOC and Emissions control while reclaiming valuable resources and reducing energy consumption?
What zero waste and landfill avoidance strategies can be objectively implemented? What by-products can be an input to another partner? What value can we reclaim?
How do we increase the visibility of our materials to 3PLs, tollers, warehouses, our customer sites?
Through our network of responsible processors, technology providers, recycling, reclaim and disposal facilities, WTS is bridging the service infrastructure enhancing opportunities for direct reuse of discarded by-products and waste.
Our business model is designed to CONNECT and COLLABORATE with facilities and our network of suppliers and chemical manufacturers in a manner that creates value while continuously improving resource efficiency, reducing environmental footprint and striving for circular solutions throughout the supply chain.