Last week, personnel representing WTS, Inc. had the honor of serving as judges and presenters at the 18th International Students' Science Fair (ISSF 2022), hosted by Lewiston-Porter Central Schools in partnership with Niagara University and D'Youville University. The ISSF brought together educators, sponsors, and a global community of young scientists empowered to use their scientific knowledge and understanding in a purposeful, sustainable and ethical manner.
 
In alignment with the ISSF mission, WTS, Inc, personnel Thomas Stanczyk and James Lotterer presented at the closing award ceremony "The Critical Role of Chemistry for a Circular Economy".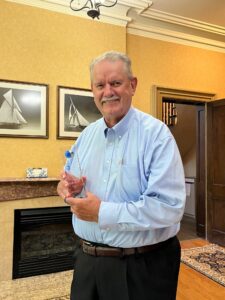 WTS, Inc. congratulates all of the global students as well as the educators and steering committee for supporting our young people as they strive to become the future science and sustainability leaders for our world.