Overview
In 2021 a captive incinerator was closed requiring the volume of materials managed at this site to be managed in the commercial thermal marketplace. An estimated 30,000 tons of waste material from 90 manufacturing sites were managed annually at this captive incinerator.
Impact
This significant volume entering the marketplace immediately pushed incineration demand beyond capacity, significant backups and "gridlock" across all Treatment Storage and Disposal Facilities in the Marketplace.
Many large quantity generators have exceeded their 90-day compliance requirements for storing hazardous waste on-site due to inability to obtain slots at end disposal facilities.
Why is this a long-term impact?
New incineration capacity could come online during 2024. Barriers to entry (e.g. the permitting of a new hazardous waste incinerator) continue to exist in the Hazardous Waste marketplace.
In addition, global supply chain disruptions have resulted in the beginning of bringing the supply chain closer and increased on-shoring of manufacturing in North America. This is projected to increase waste and by-product generation.
How is WTS and our Stakeholders Adapting?
Evaluate all streams for alternative management potential including recycling, recovery, beneficial re-use or fuel substitution and energy from waste solutions.
Review each stream and update waste profile descriptions where appropriate
Is the waste a Hazardous Waste?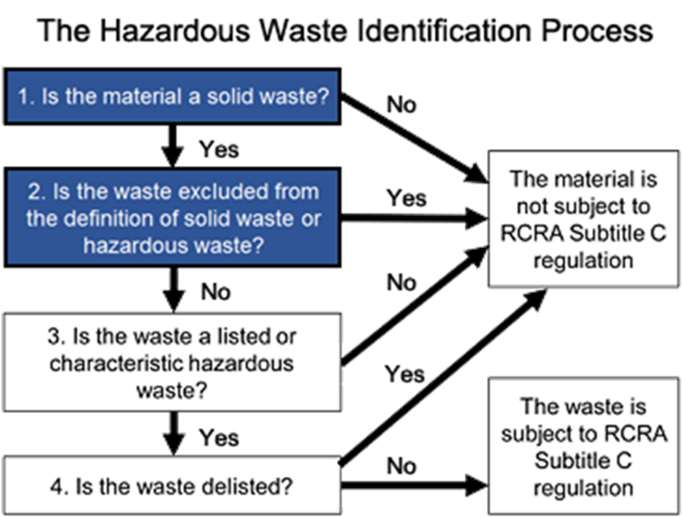 Are there any exclusions that compliantly can be applied to the material?
Can the material be directly re-used?
Is the material generated in a state that has adopted the 2018 New Definition of Solid Waste (2018 NDSW)? If yes, can the material be viably reclaimed?
Pre-scheduling slots and proactively building loads as materials are generated well in advance of applicable 90/180-day accumulation time limits.
Continuous monitoring of incineration capacity, plans for new capacity to come online, kiln and incinerator outages.
Understanding of each incinerator's unique "sweet spots" for efficiently processing materials.
Utilizing hubs for efficiency and slot management.
We are grateful to each of our stakeholders as we adapt and seize new opportunities to continue our beyond compliance performance, provide exceptional service, deliver operational efficiencies and enhance the sustainability of our stakeholders. Please reach out to your WTS representative with any questions or thoughts on ways we can further adapt together.